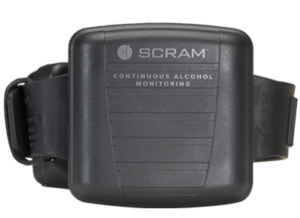 Secure Continuous Remote Alcohol Monitoring (SCRAM™) ankle bracelets test for alcohol every 30 minutes, 24/7. Clients of L.A. Monitoring have a success rate of 99.7%, using our program in a variety of ways:
On a voluntary basis, to rebuild trust with friends and family or to assist with family court visitation agreements.
As a condition of release on an individual's own recognizance (OR), during a pre-trial process in the criminal court.
As a condition of sentencing.
L.A. Monitoring assists attorneys, prosecutors and rehab professionals with:
Independently tested and court-validated results – SCRAM has met both the Frye and Daubert standards of admissibility.
Court Support—if SCRAM confirms a violation, we can provide court testimony at any level.
Optional Electronic Home Monitoring (AKA house arrest)
SCRAM ankle bracelets also provide the option to add or convert to RF/Electronic Home Monitoring, using the same equipment.